TRIBAL COLLECTION - SEPT SPECIAL 30% OFF

Some call it barrel, We call it "PIPE" Style
CUSTOM ORDERS - TARTANS
TRIBAL COLLECTION - SEPT SPECIAL 30% OFF
The CANADA Collection
Some call it barrel, We call it "PIPE" Style
PLAID for DAD COLLECTION
Hey, It's 2023
We're excited to be turning the page on a new year.  Every year MAGGIE'S has taken us down new pathways and we are looking forward to both the planned and unplanned in the year ahead.  We will start with our annual Clearance Sale to rebalance our inventory and make room for new products and designs. We will be adding Tartan Accessories to our Collections menu to offer items that are not necessarily golf accessories.  Some of these items may also be found in our new shop on ETSY - NotOnlyTartans Check it out and Follow us on Instagram #maggiescelticgolfcollection  to keep up with our latest news.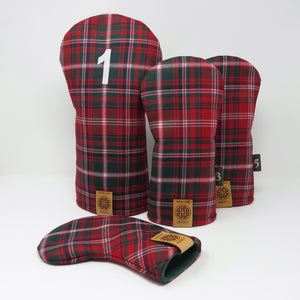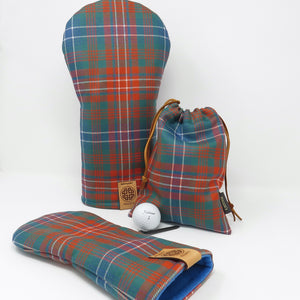 ABOUT US - QUALITY, CLASS & STYLE
We are located in Vernon, British Columbia and have been in business for five years.  We have sold our handcrafted golf club head covers and accessories across North America.  Our products are made with the highest quality materials and handcrafted with attention to detail.  Our tartans are sourced from woolen mills in Scotland.  The high quality of our tartan golf club head covers is a matter of pride in what we do.  Orders for Clan tartans and custom embroidery are specialized services we provide for our customers.
Authentic tartans are a link to the Scottish history of golf. Choose from either the classic "Keyhole" style or the traditional "Pipe" style for your driver and fairway woods.  Select one tartan or mix & match any combination that appeals to you. Express yourself!
A Maggie headcover adds a distinctive and classy touch to your golf bag!